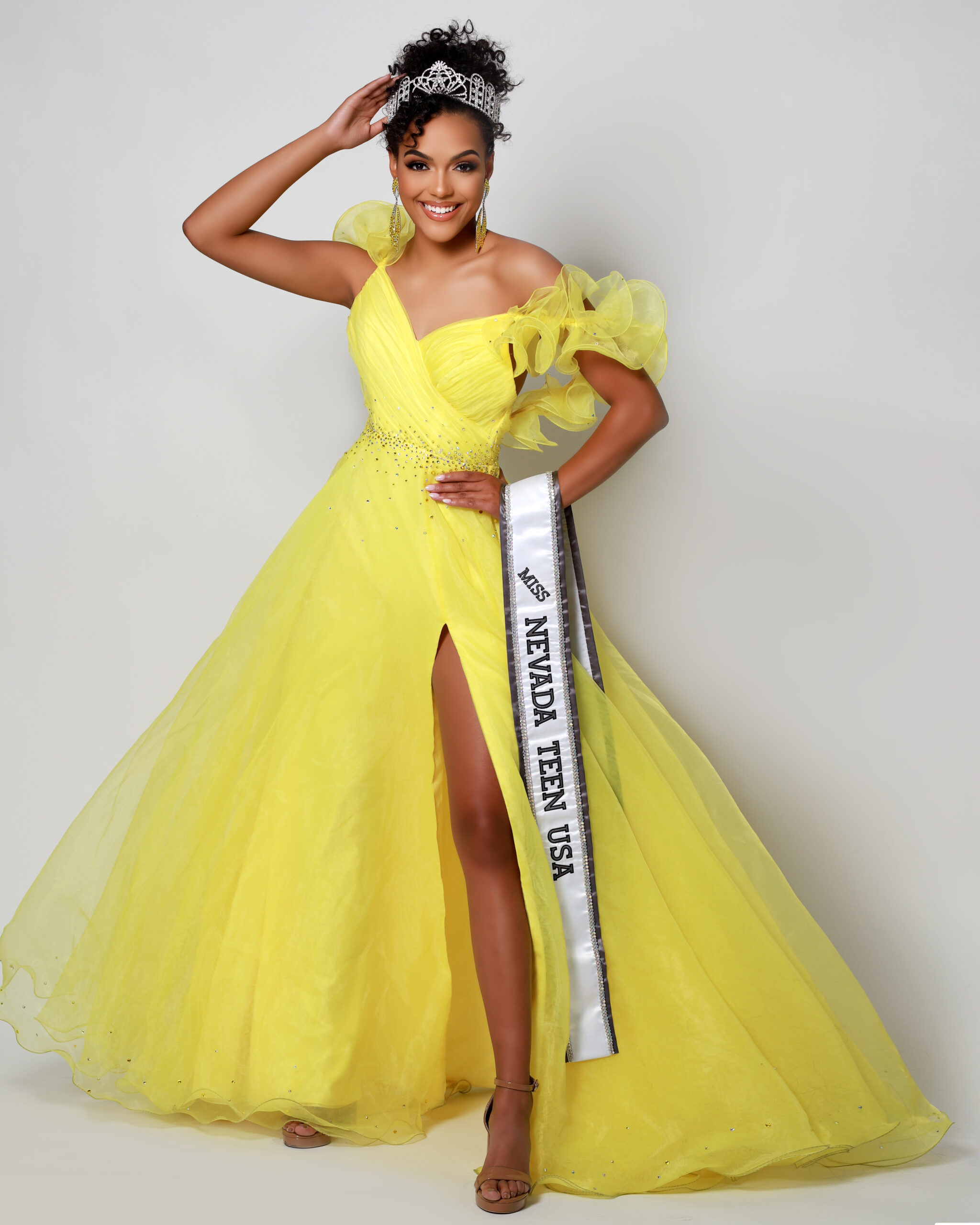 Miss Nevada TEEN USA 2022
JANAE MCINTOSH
---
Janae Mcintosh was born in San Jose California but raised in the great Silver State of Nevada in fabulous Las Vegas! This 17-year-old has been balancing her love of entertainment and scholastics ever since! First modeling for Yellowberry as a pre-teen and then won the prestigious G.A.E.L. Award given to the student that best overall represents her school academically and enthusiastically. 
One of Janae's passions is traveling, from visiting the  Galapagos Islands where she was inspired by the stunning nature of the sea turtles and sea lions to recently having the chance to travel to Italy to stand in the nearly 2000-year-old Colosseum and taking in the beauty of ancient Rome was a life-changing experience she will never forget. 
Having already accomplished her college goals to be accepted into the University of Oregon, which she will attend this fall, Janae hopes to graduate with her MBA, intern at Apple headquarters, and one day become a marketing director for the Apple marketing team. She sees Apple as a reflection of her personality and drive. She hopes to inspire others through her creativity and also teach others to embrace their individuality. 
When Janae isn't working hard on her scholastic you can see her tackling the responsibilities of being Miss Nevada Teen USA 2022! From meeting the Mayor to throwing the first pitch she is leading the charge for the youth of Nevada to get out into their communities and make a difference. Janae not only won Miss Nevada Teen USA on her first try in her first pageant but she also won the coveted title of Miss Congeniality voted by her peers. When Janae isn't balancing her worldwide schedule you can see her at home enjoying her favorite pastime of watching movies and enjoying her two puppies Reagan and Minzy!